Patio & Landscaping
Elevate your outdoor spaces
Orange County & Riverside County Landscaping: Wood, Brick & Alumawood™ Patios, Fences & More
As one of the leading construction companies in Riverside County and Orange County, Casa Valenzuela Construction places the highest value on each and every patio and landscaping project we take on. We build your fencing, your patios, and all other landscaping features out of standard materials, including vinyl fencing and Alumawood patios. We have the experience and skills to get the job done in a timely manner and within your budget. Calling and working with Casa Valenzuela Construction gives you the best work in both counties for an excellent price.
We can take on just about every fencing, patio, and backyard deck project required. We can demo the existing patio and start from scratch or build on what is already there. From using top grade materials – such as when making beautiful, durable Alumawood patios – to managing the entire project without subcontracting, we guarantee quality at every step of the process.
Full-Service Landscape Designs
In addition to fencing, patios, and cement pathways, Casa Valenzuela Construction offers landscape design services that will upgrade your yard. As seasoned landscape professionals, we take the time to understand every client's needs and wants, to form a plan, and to create a beautiful yard that will be the envy of the neighborhood. From sod, artificial turf, plants, bushes, and trees to sprinklers and paths, Casa Valenzuela Construction is your one-stop shop for all landscape design.
Seasoned Landscape Professionals
Whether you have plans already drawn up and need to hire a trusted contractor to do the work, or whether you want to partner with us to design your landscaping project, Casa Valenzuela Construction are here for you. Get started today by contacting us for a free consultation!
See All Services
If you can dream it, we can build (or update, remodel, replace it)!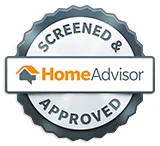 Gallery of Our Patio and Landscaping Work
Here are some examples of some actual patio covers and other landscaping projects we have completed.