Flooring
It pulls the whole room together
We are Southern California's Quality Floor Installation Company
Casa Valenzuela Construction understands the importance of attention to detail and quality craftsmanship. As a highly respected construction company with more than 30 years of experience, Casa Valenzuela Construction offers exceptional results for floor installation, room additions, and other remodeling projects. From installing a new carpet to replacing the crown molding, we collaborate with you to get the job done expertly and efficiently.
Whether we are installing vinyl plank flooring, tile flooring, or hardwood flooring, we go to great lengths to ensure our flooring projects are completed in a timely manner so you can enjoy your new floors. Casa Valenzuela Construction will get the job done.
For more information about our home remodeling services and to schedule a free consultation, contact our home improvement experts today.
Upgrade your home with beautiful new floor coverings.
See All Services
If you can dream it, we can build (or upgrade, remodel, replace it)!

Hello, how are all of you Wonderful people out in Yelp Land! I am here to tell you the truth (as I always do) about my latest business adventure.

I... read more needed a new kitchen because, (if you follow me, you'll remember that I had someone named Jason "The Loser" Lambrose steal $18,900.00 from me three years ago) my kitchen was literally falling apart even worse than it was 3 years ago! So I saved up enough money to hire a new contractor.

I got three bids for my kitchen. Casa Valenzuela seemed the most reputable, and also the best value for the money. I always read all the reviews on Yelp as I take all of my Yelp reviews very seriously!!

So here we go: I was first met by a tall gentleman by the last name of Smith who came to my home and took a really good look at everything and measured and asked me a few questions.  He told me it would be somewhere between $7000-$9000.for the upgrade and the remodel. I thanked him and said I would let him know. Casa Valenzuela was definitely the best price and seemed very reputable, so I hired them.  
Using my " the good, the bad and ugly" scale, let's go down the list:

THE GOOD!

1. THIS IS TRULY A FAMILY OWNED BUSINESS!
So all of the people from Mr. (Jeremy?) Smith (the gentleman who first walked in my home and gave me the evaluation) to his wife Marissa Valenzuela-Smith (who never complained even when I emailed or texted on the weekends!), and the man who was always there for me: Adrian Valenzuela (Who might want to consider going into politics someday because he truly cares and knows how to handle and serve people!)...EVERYONE was courteous and professional!

2. THE VARIETY AND QUALITY!

I was able to choose from a variety of different types of counters, cabinets, handles, sinks, faucets, garbage-disposals, countertops, and splash.  Marissa was very sweet and very attentive to all our needs!

3. THE PRICE!!

Casa Valenzuela was MUCH CHEAPER THAN ANY OTHER CONTRACTOR!  It pays to shop around!

4. THE WORKMANSHIP!

A shout-out to fellow Lakers fan Danny!  Who was diligently working to meet the time line!  He had several obstacles trying to stop him from meeting his deadline but he never faltered!

THE BAD!
Nothing falls under this category!
IT WAS ALL GOOD!!

THE UGLY
1. Their competitors like Jason "THE LOSER " Lambrose are soooo ugly when compared to Casa Valenzuela!
CASA VALENZUELA IS AWESOME!!!
Happy hunting!
John A.

John A.


8/05/2023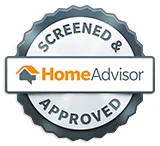 Gallery of Our Flooring Work
Here are some examples of the actual flooring projects we have completed.