Fencing & Gates
Security and privacy for your property
Fencing Experts: Dependable Wood, Chain, and Vinyl Fencing in Riverside County & Orange County
With more than 30 years in the landscaping and fencing business, Casa Valenzuela Construction provides excellent craftsmanship and quality customer service for all of our clients. We are the experts in vinyl fencing, chain link fencing, wood fencing, and more. Providing expert fence installation and repair for residential and commercial properties, Casa Valenzuela Construction is the number one name for all fencing projects in Riverside County and Orange County.
If you are in the market for a new wood, chain, or vinyl fence for your home or commercial property, then we can help. If you already have an idea in place for your new fencing project, then we will note the details. Or if you are not sure what materials or designs you want, we can provide recommendations to meet your needs and stay within your budget. We will set up a day and time for a consultation. We take the proper on-site measurements and offer a free, on-the-spot estimate. From there, we handle the fabrication and installation of the entire project.
Privacy and security for your home.
Custom gates to complement any fence.
Expert Custom Gates Installation for All of Orange County & Riverside County
As a family-owned and operated construction company, Casa Valenzuela Construction is dedicated to building trust with quality fencing work. For construction projects like custom gates, we provide seamless communication, budgeting, staffing, on-site organization, and solid, quality handiwork. We deliver a flawless start-to-finish client experience and provide all resources and labor ourselves. We get it done, no subcontracting required.
Whether you need a double drive gate, a pass-through gate, or an automated gate, Casa Valenzuela Construction is here to serve your vinyl fence and custom gate construction needs. To learn more about all of our fencing and gate options, or to schedule a consultation and receive your free on-the-spot quote, call Casa Valenzuela Construction today.
Instant Online Fence Quote
Try our FREE, easy-to-use online fence quoting calculator to get an instant fence cost estimate!
I am not sure exactly how to rate Casa. I requested a quote and did get one in a prompt manner. But it was a garbled text message bereft of... read more any details. I was specific at the time of estimate that I'd had a bad experience and required detail. I contacted Casa because it appeared to be a large professional company and I'd get a written estimate. Vs. some random company on Facebook etc.  In the end I just didn't feel comfortable that I knew what I was getting or could make changes and get it right.  That said- the estimator was prompt, professional at the meeting and showed up. Which is a big deal nowadays.  Price, for the fence at least- was good. A larger project was quoted high but without any detail it was hard to gauge where that number came from. I think most people wouldn't have an issue but having had an entire fence show up in the wrong material with a prior contractor their procedures didn't work for me.

Jenn M.


1/02/2023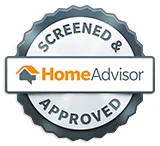 Fences and Gates Gallery
Here are some examples of the actual fencing and gate projects we have completed.