Kitchen Remodels
It's the center of your home
We are Your Kitchen Remodel Experts in Riverside County and Orange County
If you are seeking a dependable and reliable residential construction company for your kitchen remodel, then look no further than Casa Valenzuela Construction.
Licensed and bonded in Riverside County and Orange County, we provide a personalized end-to-end experience on all home improvement projects. When you call and schedule a consultation with Casa Valenzuela Construction, we come to your residence, measure and note all of the details, and provide you with a quote on the spot.
As the leading kitchen remodel experts for more than 30 years, we see every project through from plans to completion. From new cabinets and sinks to backsplashes and flooring, we get the job done quickly and efficiently to match a high standard of quality. Additionally, our professionally licensed crew remains respectful of your home throughout the duration of the home improvement project.
For more information about our home remodeling services and to schedule a free consultation, contact our kitchen remodeling experts today!
Update your kitchen and increase the value of your home.
See All Services
If you can dream it, we can build (or upgrade, remodel, replace it)!

Fantastic company!!! We were looking at replacing our wood fencing with vinyl fencing and Casa Valenzuela far exceeded my expectations in every way. Now that the job has been completed,... read more I highly recommend this company. From start to finish, the team at Casa Valenzuela did an outstanding job.

I began looking at companies, and Casa Valenzuela was recommended by a good friend who hired their services to landscape his property. MY FRIEND'S BACKYARD is GORGEOUS, so i gave them a call.  

The project began with an estimate from Nic. He was able to come out promptly to do the estimate. We set up an appointment and he was on-time, very polite, and highly knowledgeable about fencing options.

I also asked several more companies to come out, and I am pleased to say that Casa Valenzuela had the best pricing. On top of that, I am very analytical, and over the life of this project, I contacted Nic several times with follow-up questions. I was always able to make contact with him the same day i called, and he was always very patient and willing to take the time to answer all my questions. That is fantastic customer service!

Once the contract was signed, we had a project start date, and that is when i first met the onsite work crew of four led by Raul. All i can say is WOW, these guys work very very hard!!! They showed up early and got to work right away tearing down the old fencing and building the new one. It was hot, and they were really were putting in a lot of effort. You can tell that the team takes pride in their work and cares about their customer. There were a few minor issues that i was concerned about, and when i asked Raul about them, he immediately told me that they would be fixed and they were! The work crew was very polite, a pleasure to talk to, and very serious about putting in a hard days work.

Lastly, one of the company VP's, Jeremy, came by during the day to check in on the project and I spoke with him about the work. He is also a very likeable guy and took the time to talk with me about the project. He also came by at the end of the project and made sure that i was 100% satisfied with the job.

I am very satisfied with the job that was done. Take a look at my new fence. I love it and my wife does too. Casa Valenzuela is fantastic!

Ashley P.


7/01/2022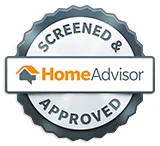 Gallery of Our Kitchen Remodeling Work
Here are some examples of the actual kitchen remodels we have completed.