Kitchen Remodels
It's the center of your home
We are Your Kitchen Remodel Experts in Riverside County and Orange County
If you are seeking a dependable and reliable residential construction company for your kitchen remodel, then look no further than Casa Valenzuela Construction.
Licensed and bonded in Riverside County and Orange County, we provide a personalized end-to-end experience on all home improvement projects. When you call and schedule a consultation with Casa Valenzuela Construction, we come to your residence, measure and note all of the details, and provide you with a quote on the spot.
As the leading kitchen remodel experts for more than 30 years, we see every project through from plans to completion. From new cabinets and sinks to backsplashes and flooring, we get the job done quickly and efficiently to match a high standard of quality. Additionally, our professionally licensed crew remains respectful of your home throughout the duration of the home improvement project.
For more information about our home remodeling services and to schedule a free consultation, contact our kitchen remodeling experts today!
Update your kitchen and increase the value of your home.
See All Services
If you can dream it, we can build (or upgrade, remodel, replace it)!

My family utilized Casa Valenzuela Construction for our vinyl fence install. I had one side of my yard with preexisting vinyl fencing and needed to remove the other sides that... read more were still the original wood and have them matched. I reached out through yelp to set up a in person measurement and bid with Casa V as well as several other local companies. Nic assisted me for the bid and was a pleasure to work with. He was responsive and able to answer all my questions and concerns. The bid was very competitive and the experience dealing with Nic made myself and the neighbors set on using Casa V For the install. We had some scheduling delays due to neighbors lagging on paperwork, but Casa V was great to work with and did not raise the price despite the install being several months after receiving the bid. Overall install went great. The fence itself is high quality and looks great. I was very happy that haul away of the old fence was included. We did have some minor issues with irrigation damage and a missing post cap, but that was promptly resolved. Thank you Casa Valenzuela for the EXCELLENT customer service and standing behind your work. I would not hesitate to recommend you to family and friends for future fencing needs.

David R.


11/08/2022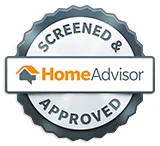 Gallery of Our Kitchen Remodeling Work
Here are some examples of the actual kitchen remodels we have completed.